Tata Motors Nano's electric version the Jayem Neo is reported to be seen in a parking lot in Hyderabad, while public testing. The electric vehicle had the decals and graphics of Ola Cabs- a taxi booking and rental service in India. The EV Neo is expected to join the Ola vehicles.
The Neo EV had first made its appearance at the Auto Expo 2018. The EV is manufactured by the Coimbatore based Jayem Automobiles in a collaboration with Tata Motors. Initially the car will be given to Ola, 200 units of it,later it will be commercialized it is hoped. The Neo is basically a 48 volt electric system, installed in the body of a Tata nano which gives a power output of 17 kW or 23 bhp, produced by the PowerTrainElectra EV. The transmission system is automatic. The body will be manufactured by the Tata Motors whereas the engine and gearboxes will be done by the Jayem automobiles. The Tata and Nano badges will cease to be found on the new EV and will be replaced by Jayem and Neo.
SUBSCRIBE WheelBHP YouTube Channel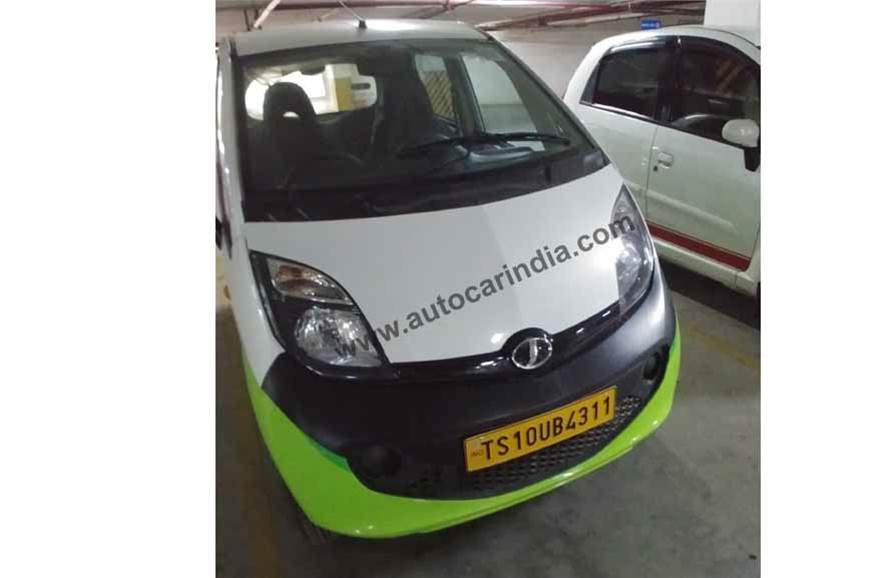 It is not yet known when the cars are about to hit the road, but it seems like the date won't be far away. The first phase will start by the release in Hyderabad and later on in other parts of the country in the second phase. Tata Motors have entered a collaboration with Jayem Automobiles not only in this aspect but also, to prepare sporty versions of some of the cars like, Tiger JTP and Tiago JTP. Here JTP stands for Jayem Tata Performance. These vehicles had also made their mark at the Auto Expo 2018. The festive season will be an ideal time for their launch, hopefully around Diwali.
follow us @ facebook @WheelBHP and our twitter account @WheelBHP 
Subscribe to our Youtube Channel